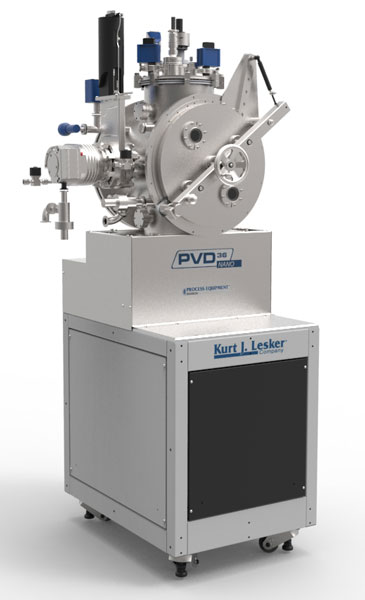 In these uncertain times, with many people needing to leave their labs for an extended period, it makes sense to review basic shut down procedures for thin film deposition systems. A comprehensive approach to system shutdown may reduce the number of issues related to the eventual re-start. At the Lesker Company we have a team of highly skilled engineers available to assist. Our Technical Director of PVD Products, Rob Belan recommends a process that includes the following:
Making sure all power supplies and process gas were turned off.
Close any process gas off at the source.
Make sure all motors are homed and in safe, retracted positions.
Close all source shutters.
Think about evacuating the process gas lines all the way to the source shut off valves and leaving these lines under vacuum.
Pump the vacuum system down to a pressure of 1x10-6 or lower (or the lowest practical pressure your system can reach).
Close the Hi Vacuum valve.
For turbo pumped systems set the turbo speed to zero (power off to the turbo in essence) and close the fore line.
For diffusion pumped systems turn the diff pump heater off and allow the diff pump to cool for 5 minutes then close the fore line.
For Cryo pumped systems turn the cryo off (both the pump and the compressor).
Stop the roughing pump (may have to vent the roughing pump vacuum line to prevent pump oil from back streaming into the pumping line - if this is an oil sealed pump).
Exit out of the system's control software and close out any open software on the system's computer.
Turn off the systems computer.
Consider draining any of the coolant flowing through the system or systems components (after the system has been shut down for 2 hours) and blowing out the coolant lines if the system will sit idle for more than 1 month.
Secure power to the vacuum system.
Secure coolant flow, compressed air, and vent gas for the system.
If the shut down extends for more than a few weeks users should also consider storage procedures for their specific vacuum pumps as there may be some requirements which go beyond just shutting the system down. For more recommendations on the care and feeding of thin film deposition systems please contact your Lesker regional representative.