Kurt J. Lesker Company and Penn State University have jointly developed a multi-technique process tool enabling high-k metal gate development for high mobility channel transistor technology.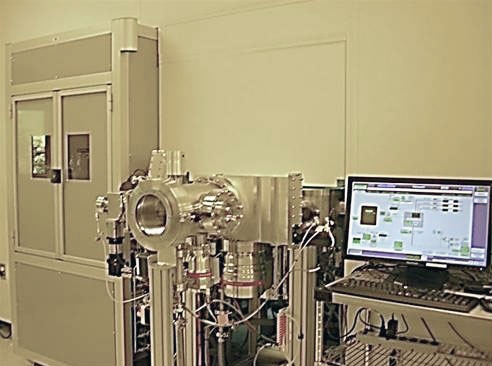 The dual process chamber design allows preparation of pristine semiconductor surfaces and their passivation (UHV-MBE), while the PEALD system provides state-of-the-art high-k deposition capabilities. Both process chambers are equipped with analytical ports for in-situ process monitoring and control by spectroscopic ellipsometry (SE).

In addition, the UHV-MBE system includes RHEED capability to monitor semiconductor surfaces in-situ during surface preparation. The automated transfer system permits substrates to be moved between process modules at low pressure (~10-8 Torr) without the need to break vacuum, thereby avoiding unwanted exposure of sensitive surfaces to atmosphere prior to subsequent device processing.