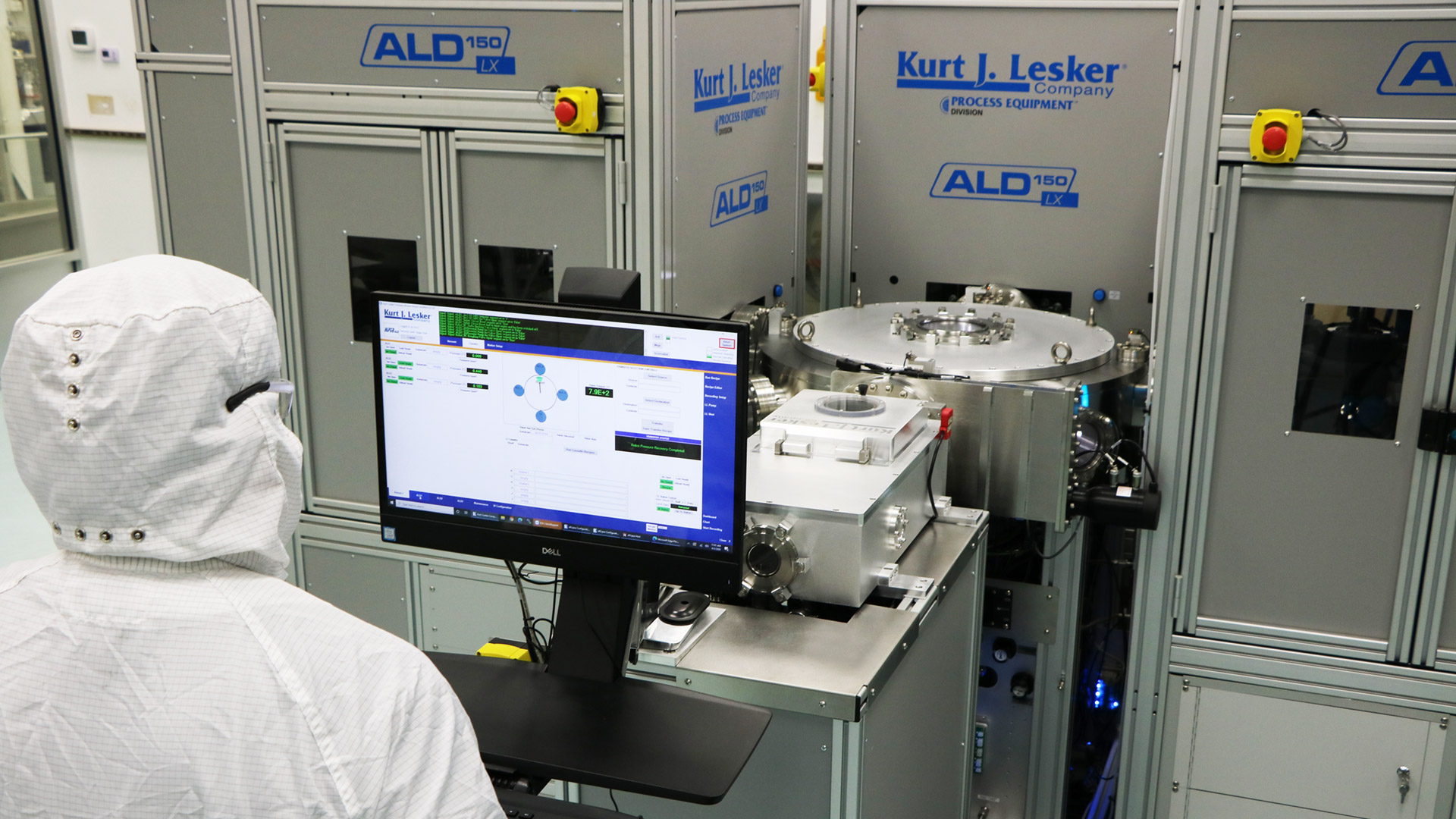 JEFFERSON HILLS, PA, August 4, 2023 - Kurt J. Lesker Company (KJLC) has been granted a pivotal patent by the United States Patent Office. The patent, identified under US 11,631,571B2 dated April 18, 2023, focuses on the application of Ultra-High Purity (UHP) conditions to Atomic Layer Deposition (ALD) and Plasma-Enhanced ALD (PEALD) systems, offering significant advancements in atomic scale processing research and applications.
ALD and PEALD, chemical vapor deposition techniques, have seen growing interest for applications across multiple domains, including electronics, microelectromechanical systems (MEMS), energy storage, solar encapsulation, photonics, and biomedical, amongst others. ALD's unique surface-controlled nature makes it ideal for demanding applications requiring high-quality oxide and non-oxide-based materials.
However, a critical limitation with current ALD/PEALD systems is the undesirable incorporation of oxygen during the growth of non-oxide-based materials. KJLC's patent addresses this issue by using UHP conditions to reduce and control background oxygen impurities, improving the quality and reproducibility of ALD and PEALD processes.
Principal Scientist-ALD at KJLC, Dr. G. Bruce Rayner Jr. notes, "As 3D device architectures continue to get smaller and more complex, the process environment will undoubtedly play a significant role in enabling the various atomic scale processing techniques necessary for device fabrication."
Noel O'Toole, Product Manager – ALD, highlights KJLC's position as a leading manufacturer of advanced research tools. He believes that the new UHP technology will be instrumental in growing high-quality non-oxide-based processes, stating, "Our Ultra High Purity reactor conditions enable our customers to research films in a controllable reactor environment like no other product on the market."
Senior Mechanical Engineer, Dan Carlsen, emphasizes the advanced design and manufacturing capabilities of the firm, stating, "We utilize state-of-the-art design, simulation, and manufacturing methods to develop leading edge tools like this ALD UHP reactor; and we envision it doing the same for researchers by giving them access to an environment like nothing else."
This ground-breaking patent marks a significant milestone for KJLC and promises to revolutionize the field of atomic scale processing research and application.
Find out more about our ALD Systems: Atomic Layer Deposition Systems Overview
View to our patent: https://patentscope.wipo.int/search/en/detail.jsf?docId=WO2021030336&_cid=P22-LHGBY8-55528-1