We are proud to have supported our customer RhySearch in Switzerland with equipment for their Ion Beam Sputtering of 2D Materials project.For this project, we supported RhySearch with the design and manufacturing of the complete vacuum system. The core of the project is the UHV vacuum chamber, which was manufactured and delivered by the Kurt J. Lesker Company. We also supplied most of the relevant equipment around the vacuum chamber, including motion manipulation parts, vacuum pumps, gauges, feedthroughs and valves.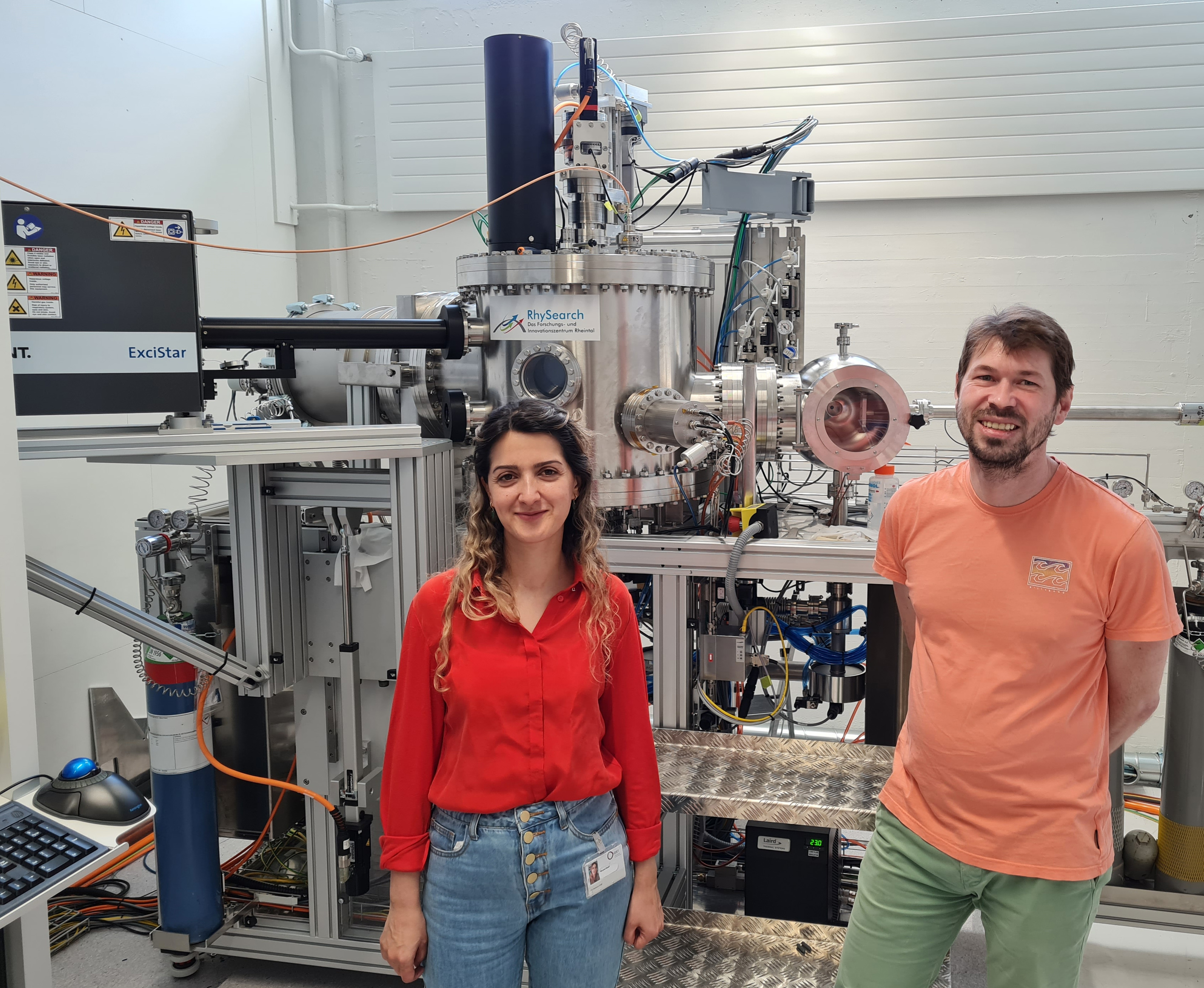 We worked with RhySearch for around two years in close collaboration to achieve the final installation of the system. Jürgen Enzinger (regional sales manager at Kurt J. Lesker Company) worked closely with Prof. Dr. Thomas Gischkat, the project manager, and we thank Dr. Thomas Gischkat for the friendly and open communication during the project. Dr. Maryam Nazari is currently working on the tool and we wish her all the best for her successful research.
The project "Ion Beam Sputtering of 2D Materials – A New Approach" tackles the direct growth of different 2D materials by means of Ion Beam Sputtering. Since the emergence of graphene in 2004, a whole new research field into 2D materials has opened up. The potential applications for 2D materials include mechanical reinforcements, the use as additives to chemical modifiers and future electronics and opto-electronics. The expected future impact of 2D materials is immense across all scientific and industrial fields.
Successful implementation of 2D materials requires coating technologies that enable the large-scale, on-demand synthesis of high-quality crystalline monolayers on a substrate of choice. No presently applied coating technology fulfills all these requirements at the same time. The aim of this project is to develop a new approach to depositing 2D materials based on a physical vapor deposition technique, namely ion beam sputtering (IBS). A novel, tailor-made research coating tool will be designed, commissioned and tested for direct growth of 2D materials on different substrates. It was great to be involved in such an exciting project and we wish the team at RhySearch all the best for their research!