The Kurt J. Lesker Company's Process Equipment Division (PED) in EMEIA has been delivering Physical Vapor Deposition (PVD) equipment to customers in the region for more than 25 years, and we take great pride in supporting our customers with the remarkable research they do. Our ability to innovate is crucial to providing solutions to our thin film customers.
We are therefore excited to announce the opening of our new PED Thin Films Lab at our EMEIA Headquarters, located at Austin House in Hastings, UK, which is a significant component of our innovation drive. The lab comprises several PVD tools equipped with sputtering, thermal evaporation, and low-temperature evaporation sources, enabling the deposition of metals, insulators, dielectrics, and organic materials. All our deposition tools are fitted with our KJLC eKLipse™ controls platform, which enables highly controlled and precise recipe-driven thin film processing. Additionally, the lab is equipped with cutting-edge metrology tools such as surface profilometry, reflectometry, and ellipsometry to measure the deposited thin films.
The newly established Thin Films Lab, staffed by scientists with PhD-level expertise, will support us in creating innovative products, developing thin film processes, and validating performance for R&D initiatives. Moreover, the lab is accessible for external contract coating projects. If you lack the funds for a deposition tool or only require small batches of substrates to be coated, we can run the thin films for you. We also welcome R&D collaboration ventures and have the necessary deposition tools, so please feel free to contact us if you are interested in collaborating with us.
Our expertise with the vacuum deposition equipment we manufacture, coupled with our ongoing technical assistance to our extensive customer base, has allowed us to develop a deep understanding of the diverse applications for which our tools are employed. This includes the deposition of both single-layer thin films and intricate multi-layer device stacks.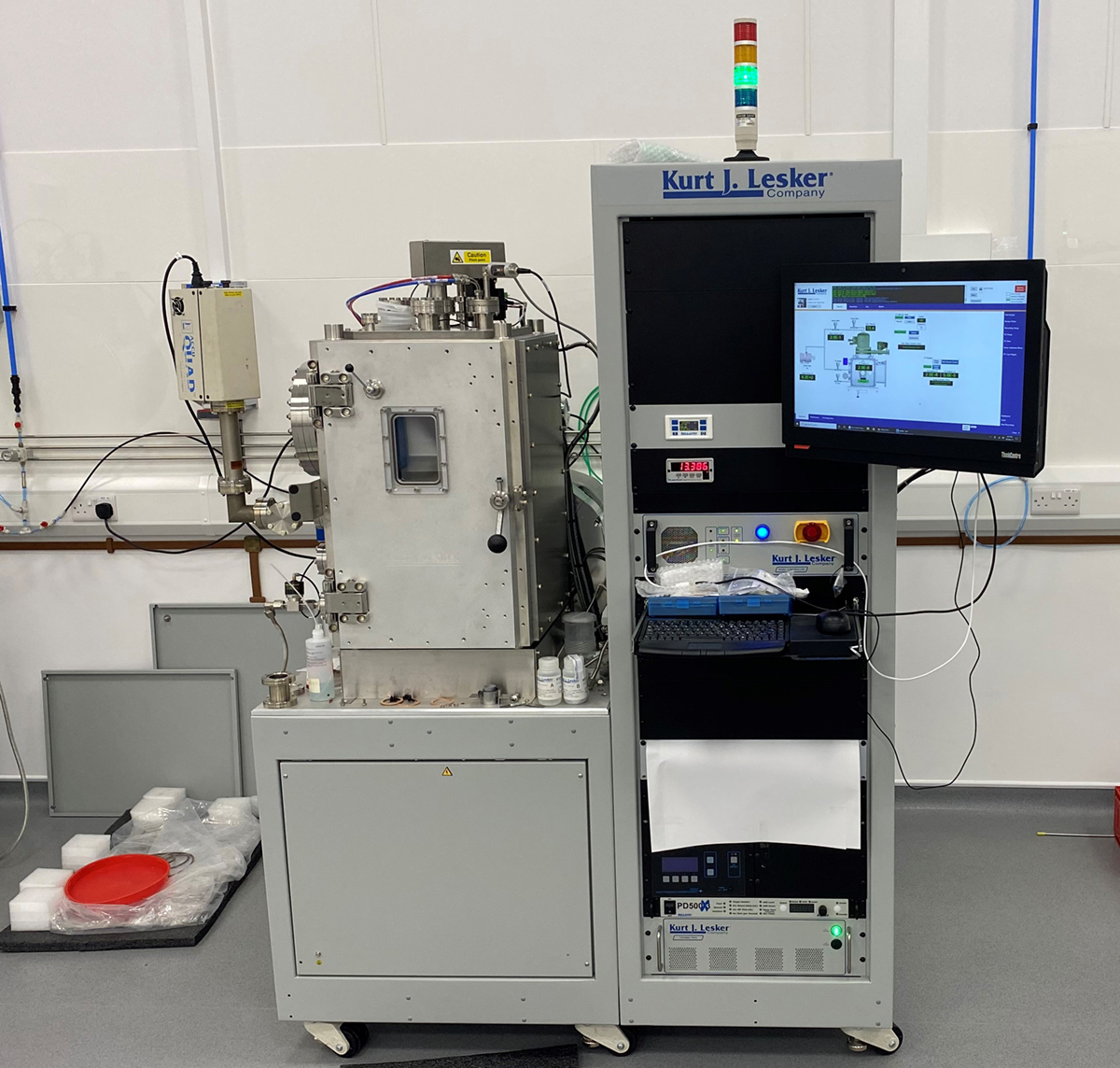 Recognizing that each application entails distinct tool requirements, we strive to fulfil our customers' needs by adapting our vacuum equipment to comply with the performance specifications requested by researchers. Consequently, we have concentrated on the following key application areas to innovate and become specialists in:
Perovskite Thin Films for Photovoltaics & Electronics
Physical Vapor Deposition for Medical Devices
Solid-State Lithium Thin Film Batteries
Reactive Sputtering Research
Physical Vapor Deposition (PVD) of Superconducting Thin Films; Qubits & Josephson Junctions
Physical Vapor Deposition (PVD) of Magnetic Thin Films: Spintronics, GMR & TMR Thin Films & Heusler Alloys
Organic Electronics (OLEDs & OPVs)
Physical Vapor Deposition (PVD) of Indium Bumps
Thin Film Deposition for Lift-Off Processes
For more information, please read more here in our Application Research section.
If you are interested in any of these thin film applications, or have a requirement for PVD coatings, training, or technical support that our applications team can assist you with, please do not hesitate to reach out. Our team is available and eager to provide assistance.