Quality Policy
Kurt J. Lesker Company provides a quality vacuum product delivered on time and produced by a qualified team committed to becoming our customer's primary vacuum partner choice.
We at Kurt J. Lesker Company strive to continually improve customer satisfaction by delivering a quality product, on time, without error, while providing superior service.
Kurt J. Lesker Company affirms this commitment by establishing a comprehensive Quality Management System that allows our company to meet all of the requirements of the ISO 9001 Quality Assurance Standard as well as applicable sections of 10CFR Appendix B Part 50. Our Quality Management System focuses on the following objectives:
Quality products and services provided to our customers
On-time delivery
Continual improvement of all aspects of the Quality Management System
To provide effective training for employees focusing on the importance of their influence on the Quality Management System
Customer satisfaction
The entire Kurt J. Lesker Company team adheres to the spirit and intent of this firm's Quality Policy, as well as The Quality Manual and all supporting quality system documentation. We will continue to ensure that customer satisfaction is achieved at all times and in all things.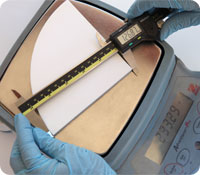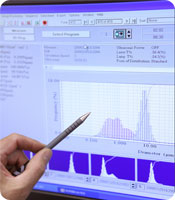 Raw Materials & Precursors
KJLC has an established portfolio of qualified suppliers, managed through our Supply Chain Management System. Qualified suppliers provide KJLC with Certificates of Analysis of composition purity. KJLC performs periodic audits and conducts independent tests as part of the normal management controls.
Powder & Final Product Processing
KJLC manufactures to stringent manufacturing standards, designed to yield stated design specifications including chemical composition, purity, particle size, density, dimensions, and finish. GDMS, XRD, ICP and Particle Size Analysis are used to verify that process parameters yield the desired product characteristics. KJLC performs periodic audits and tests as part of the normal management controls.
Inspection
In-process inspections are made at every step by the KJLC manufacturing team member responsible for that step. At select stages and again on job completion the product is inspected by our experienced quality control technicians using the appropriate inspection tools or a coordinate measuring machine. A Certificate of Analysis is generated for the final product, traced back to the respective powder LOT number.