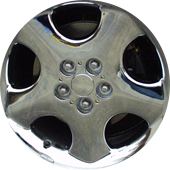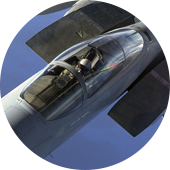 Production Materials Explained
The Kurt J. Lesker Company Materials Group serves a growing number of Production Materials customers globally. We define Production Materials customers as those using large-sized targets, usually in high volumes. We also include customers who use pounds and kilograms of evaporation materials, or those using many thermal sources for evaporation in this category. In essence, production customers are making a product for sale, instead of research- and development-type laboratory experiments.
Because of the customer-specific nature of Production Materials, we find it necessary to be directly involved with our customers. This helps to avoid communication errors while better understanding each customer's needs. We work to review drawings with customers and develop samples for approval testing.
We pride ourselves on keeping our customers up and running, making sure they don't run out of crucial Materials products.
Production targets are available for many popular industries. We serve customers from basic metallizing through semiconductor applications. We offer common metals, from Al to Zr; ceramics, like Al2O3 and ITO; and much more.
We supply evaporation materials for a wide range of industries, including optical coating, electronic device manufacture, and lighting.
Our Production Materials are designed to offer the larger package sizes and competitive prices needed within the manufacturing community. While we strive to offer a wide assortment of products, please feel free to inquire if you need a special material that is not shown.
Common products we supply for production vacuum systems include Tungsten filaments and related thermal sources. We are a global leader in supplying these sources for lighting and basic metallizing markets.
We stock sources for popular systems from Leybold, Stokes, Galileo, Balzers, and more. Another strong product line is our e-beam liners, made from carbon or other metal and ceramic materials, as appropriate.
You will find all of these products and much more in stock and ready to ship to you today.
Production Materials
We manufacture a wide range of target materials designed to meet the demanding needs of Production vacuum customers. We work very closely with our Production customers and have dedicated team to make sure that you are treated with care and respect. Many times we develop custom supply chain programs with our customers, including strategic Blanket Orders, consignment inventories, and more. We offer exceptional values on metals like Al, Ti, Cr, and in organic like SiO2 and ITO. Our manufacturing capabilities include targets up to 16" diameter or linear lengths of up to 150". Please feel free to contact us today and learn more about Lesker Materials and how we can best serve you.
Lesker Materials also stocks a huge assortment of popular metals and in organic for e-beam and thermal evaporation. We have popular materials like Al, Cr, Ni, and more in multiple sizes and purities available for immediate shipment. The products are packaged in pound-to-kilogram quantities and offer the quality and value needed in today's competitive manufacturing environment. We have expanded our selection of Optical Materials like Ta205, SiO and more, to better serve this growing market.
Precious Metals
Our capabilities in precious metals have expanded considerably in recent years. We are now able to serve our customers with extensive inventories of precious metal finished products. We are pleased to offer 100-1,000 gram quantities from stock on Au, Pt, and Pd pellets and shot for evaporation. Lesker Materials (Evaporation Pellets & Pieces, R&D Sputtering Targets) also surpasses the competition by offering firm fixed prices at the time of order and by extending payment terms to our customers.
We are a global leader in supplying thermal sources, made from tungsten, into the metallizing market. We are able to offer all shapes and sizes to fit popular systems from Leybold, Stokes, Galileo, and more. These crucial parts are shipped from multiple locations to offer the lowest cost and fastest deliveries to our customers. We work together to develop a strategic plan tailored to meet your particular needs.