Highly compatible where high viscosity and low vapor pressure occurs.
Features
Extremely viscous lubricating oil to be used on rotating gland seals
Specifications Table
| | |
| --- | --- |
| Vapor Pressure | @20°C : 10-9 to 10-10 |
| Pour Point | -1°C |
| Specific Gravity | @20°C: 0.94 (g/cc) |
| Specific Heat (Cal/g•°C) | @25°C : 0.46 |
| Molecular Weight | 1355 |
| Kinematic Viscosity | @40°C : 5710 |
Looking for lower viscosity? Try Apiezon J
Shelf Life
It is strongly recommended using all fluids and greases at the time of receipt, however when storage is necessary, rotate older stock into use first and observe the recommended parameters listed below.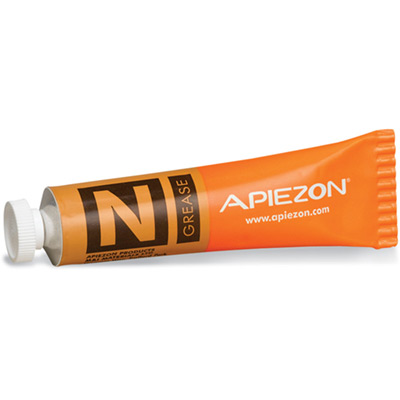 Apiezon
All Apiezon products have a shelf life of 10 years if unopened in their original container and stored at ambient temperatures. If the product has been opened, resealed and then stored in a clean, dry, dark environment under ambient conditions in the original container, it should last up to 10 years, but this is not guaranteed.
Ordering Table
All dimensions listed below, unless otherwise stated, are in grams.
| | Description | Grade | Size | Safety Data Sheet | Part Number | Price | In Stock | Add To Cart |
| --- | --- | --- | --- | --- | --- | --- | --- | --- |
| | Description | Grade | Size | Safety Data Sheet | Part Number | Price | In Stock | Add To Cart |
| | APIEZON K 500CC BTL VAC LUBE OIL | Apiezon K | 500 cc | | APKBB | $820.00 | | |