Kurt J Lesker Company Enables...
MANUFACTURING
Overview
---
Founded in 1954, the Kurt J. Lesker Company® is a manufacturer of vacuum equipment and systems to research laboratories and high technology industries from our facilities around the world. KJLC® Manufacturing was established 25 years ago as the engineering, machining, welding, clean assembly and test division of Kurt J. Lesker Company. The division specializes in fabrication of stainless steel and aluminum products for vacuum related applications.
The KJLC Manufacturing Division serves many markets and industries, including Vacuum Science, Photovoltaics, Defense, Semiconductor, Nuclear, Automotive, Aerospace, and R&D. KJLC's commitment to quality is shown through our ISO 9001 certification and adherence to security and confidentiality through compliance with ITAR (International Traffic in Arms Regulations).
ITAR Secure Facilities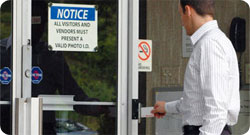 Access to KJLC Manufacturing's US facilities is restricted to properly authorized (and badged) team members and visitors only. The appropriate handling of confidential information and security is of prime importance. With 24-hr video surveillance and secured network, our security program meets all International Traffic in Arms Regulations (ITAR) requirements.
Awards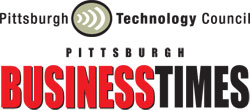 Kurt J. Lesker Company is proud to announce that it has won the 2010 Advanced Manufacturing award from the Pittsburgh Technology Council and was also named the 2010 Manufacturer of the Year (Large Company) by the Pittsburgh Business Times. Our quality and global efforts of continuous improvement have made us one of the most respected manufacturers in the industry.