Cluster & Custom Deposition Systems
A cluster tool utilizes a central robotic distribution chamber to connect multiple process (PVD, ALD) and metrology chambers while enabling substrate transfer under vacuum. A custom system is designed to meet your specific needs for a vacuum process solution.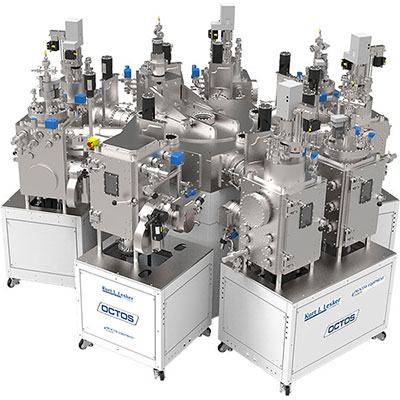 KJLC's automated cluster tool system platform, designed specifically with the high-level researcher in mind.
Incorporates a central robotic sample transfer system enabling connection of up to 10 process modules.
Multi-chamber capability for device fabrication, thin film deposition and analysis, GMR magnetic films R&D/production, and organic displays, lighting or electronics.
Magnetron sputtering, thermal evaporation, electron beam evaporation, organic materials evaporation, and atomic layer deposition techniques available.
Standard configurations compatible with up to 8" x 8" (200mm x 200mm) square substrates; sample heating, cooling, bias, and cleaning options available.
More Info
---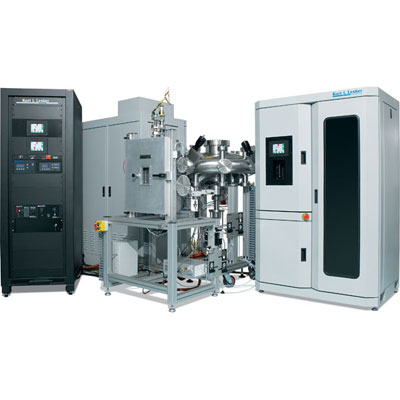 Simple single chamber bell jar systems for smaller R&D applications to complex multi-chamber computer-controlled cluster tool systems for OLED/PLED production, and everything in-between
Magnetron sputtering (RF, DC, and Pulsed DC) sources in both linear and circular configurations
ISO Flux, hollow-cathode magnetron sputtering systems for advanced coatings on 3D substrates, or off-axis sputtering
Electron beam evaporation
Thermal evaporation for metals and organics
Pulsed Filtered Cathodic Arc Source systems
Ion sources for substrate cleaning and assisted deposition
HV or UHV vacuum systems
GMR and OLED/PLED R&D and device fabrication systems
Industrial box coaters and space simulation systems
More Info
Would You Like More Information?
Do you have any questions? Click below to get in contact with one of our many experienced team members.
CONTACT US TODAY