PED Customer Service & Support
---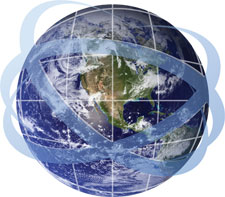 The Kurt J. Lesker Company® (KJLC®) has been providing customers with high quality and technologically advanced products and services since 1954. Through our manufacturing, distribution and support facilities in North America, Europe and Asia, KJLC has become a world leader in the distribution, design, manufacture and support of vacuum products and deposition systems.
The Process Equipment Division™ (PED) Global Service Department consists of dedicated, experienced personnel who strive to provide world class customer service. This support along with our other available services, allows KJLC to provide valuable services to our customers.
System owners may access additional tool information specific to their equipment, platform and software through our End User Link. The End User Link also provides a location to track tool service history under the Customer Log and a customer portal facilitates remote service capabilities for tool troubleshooting and training.
At the Kurt J. Lesker Company we pride ourselves on continually striving to improve our products and services. Please help us identify areas where we could improve our services by completing the brief survey below. All information is treated as confidential and will remain the exclusive property of KJLC and will not be distributed to any other parties.
Would You Like More Information?
Do you have any questions? Click below to get in contact with one of our many experienced team members.
CONTACT US TODAY