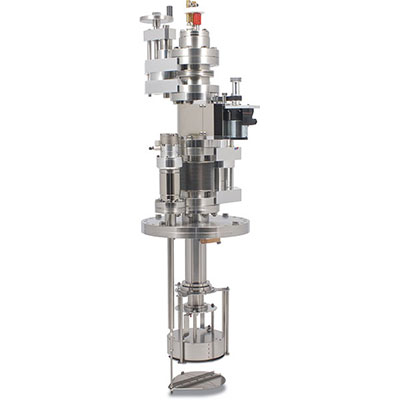 The EpiCentre range of deposition stages employs cutting edge design and engineering to give high temperature substrate heating and manipulation under true UHV conditions. EpiCentres have been designed for deposition applications such as MBE (Molecular Beam Epitaxy), sputtering and CVD (Chemical Vapour Deposition). Substrate annealing, degassing and other high temperature material modifications can also be performed.
EpiCentres can be mounted in any orientation to suit customer chamber designs and application configurations.
The EpiCentre range has been used by pioneering research laboratories around the world for many years. End user references are available for a variety of applications and substrate sizes. The range comprises three model types: EC-I, EC-R and GLAD.
Range Overview

EC-I Series

EC-R Series

GLAD Series

EPS Series
An 'in-line' design presenting the substrate parallel to the mounting flange. The EC-I series provides substrate heating with a number of proven modular options offering substrate rotation, electrical biasing and axial translations to set the substrate height and to facilitate substrate transfer. The modular approach allows end users to select features including the substrate size, amount of axial translation required, the size and type of mounting flange and the operating height.
A 'right-angle' design presenting the substrate at 90° to the mounting flange. The EC-R provides substrate rotation, heating and electrical biasing. The two axes of rotation provide continuous azimuthal rotation and ± 180° tilt for substrate orientation. The stage may be mounted in any orientation. The EC-R can also be configured specifically as a retrofit instrument for MBE systems such as the VG Semicon V80H.
An in-line 'glancing-angle' design presenting the substrate at a variable glancing angle to the mounting flange. The GLAD (GLancing Angle Deposition) stage is creating great interest in the field of three-dimensional engineered nanostructures. The GLAD stage is suitable for use with all the usual directional deposition sources, e.g.

Thermal Evaporation
Physical Vapor Deposition
Pulsed Laser Deposition
Magnetron Sputtering

Cost-effective in-line preparation stages for 2" & 4" substrate preparation. The EPS series of in-line preparation stages support the substrate parallel to the mounting flange. The stationary EPS heating module provides durable and uniform heating of 2" or 4" substrates to 800°C. Manual or motorized substrate rotation to 60rpm is provided by the magnetically-coupled MagiDrive rotary drives.
Key Advantages
Compact, high reliability design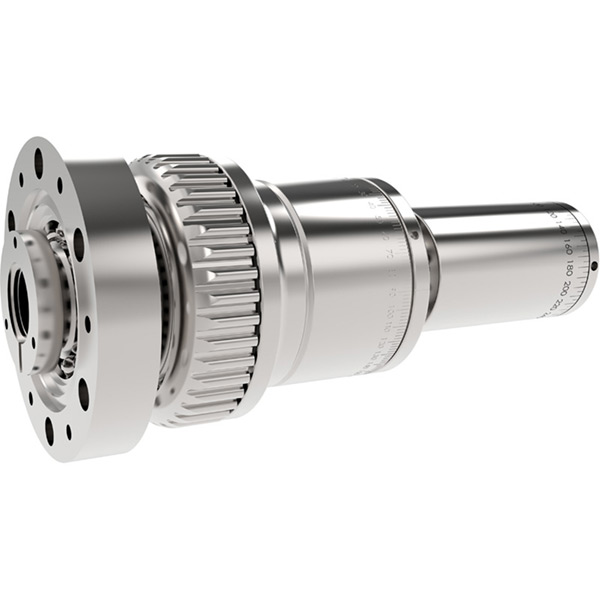 MAGIDRIVE Rotary Feedthroughs
The EpiCentre uses magnetically coupled drives in high duty cycle areas for substrate and polar rotation. Eliminating the use of edge-welded bellows, o-ring seals and ferromagnetic components improves reliability and removes possible sources of contamination.
Hollow variants of MagiDrives allow coaxial stacking for true independence of polar and azimuthal rotation without the need for costly head positioning gears.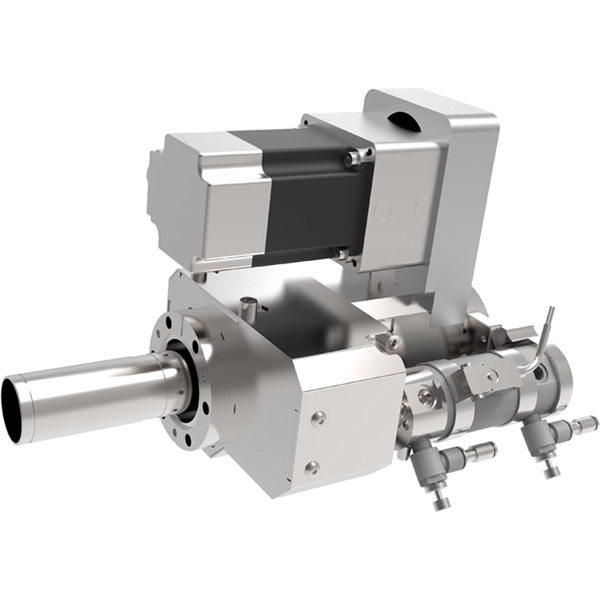 MAGILIFT Linear/Rotary Stage
The core manipulation of our EC-I stage is provided by our unique, compact, magnetically coupled MagiLift drive which provides:
Continuous substrate rotation
25mm substrate lift/lower
Home sensing of inner rotor with 0.1° resolution
Single piece vacuum enclosure (no welds)
Eliminating unnecessary bellows and dynamic seals from the EpiCentre design ensures true UHV performance, increases reliability and reduces down-time.
Substrate biasing with ultra-stable plasma
EpiCentre stages can be provided with the facility to apply an electrical bias to control substrate deposition characteristics and to generate a plasma for substrate sputter cleaning prior to deposition. Bias can be applied during continuous heating and rotation at up to 1kV DC and/or 100 W RF power. Dark space shielding is provided as standard to prevent parasitic plasma formation around the electrical path and other susceptible areas.
Our propriety substrate biasing technology provides unrivalled ultra-stable performance, typically with zero maintenance and long operational life.
High uniformity, high temperature substrate heating
Until recently, Pyrolytic Graphite Coated Graphite (PgG) heaters have been used in the majority of deposition stages and are still the mainstay in the field providing robust performance in UHV applications. However, graphite heaters oxidize and are consumed when run in the presence of high partial pressures of O2 at high temperature. For sputtering applications that involve high partial pressures of O2, other technologies are also available. UHV Design now offer a choice of either Solid Silicon Carbide (sSiC) or Silicon Carbide coated Graphite (SiCg) heater elements which deliver excellent temperature uniformity.
Both options have been fully characterized in terms of typical lifespan against partial pressure of O2 and temperature, and guidance is available from UHV Design on the best option for your application.
EpiCentre heater modules have a self-supporting element, refractory metal enclosure and are capable of producing substrate temperatures up to 1200°C. By virtue of the exceptionally high ratio of heated to open heater area, the elements run at considerably lower temperatures than conventional metal wire heaters. Multiple layer heat shielding is also provided to reduce unwanted heating of surroundings.
Temperature Uniformity
UHV Design's heater modules provide outstanding temperature uniformity without the need for dual zone heaters.
Typical substrate temperature uniformity achieved using our heater modules is shown on the right.
SiC coated elements
SiCg elements are similar to PgG elements being primarily composed of graphite but have a coating of Silicon Carbide (SiC). This provides improved durability when using oxidizing atmospheres in comparison to PgG. However, as SiC is an insulator, gaps are required in the coating to allow connections to be made to the underlying graphite. The heater is therefore still somewhat vulnerable to oxidation at these locations in the longer term.
Solid SiC heaters
Solid SiC heaters are manufactured from a conducting solid SiC material in the ß phase and are more robust in all respects. They are durable under mechanical or electrical shocking and when exposed to reactive gases including oxidizing atmospheres at high temperature. They are also optimized to give the very best in temperature uniformity.
By virtue of the large radiating surface to gap ratio, all these elements run at considerably lower temperatures than more commonly used metal wire heaters. This extends the operational life of the heating element.