A cost-effective solution to sample heating whilst benefiting from proven cutting-edge heater technology. They comprise CVD processed heating elements packaged in refractory metal cases.
Features
High uniformity heating to 1200°C
Elements with large radiating surface to gap ratio - able to run at lower temperatures than conventional metal heaters
Refractory metal hot zone - uncompromised performance at high temperatures
Overview
In addition to the complete sample heating solutions offered in the EpiCentre section UHV Design also offers a range of individual heater modules for end users to incorporate into their own heater stage designs. The range provides end users with a cost-effective solution to sample heating, whilst benefiting from a proven heater technology used in market leading stages.
Heater Module Overview
UHV Design heater modules are used in vacuum applications for radiantly heating semiconductor wafers, holder supported samples or various other substrates to high temperatures. The modules feature CVD processed heating elements packaged in refractory metal cases. The immediate hot zone holding the element is constructed from refractory metals such as Molybdenum, Tantalum and ceramics and does not include any other materials to compromise performance at high temperature. These modules are therefore particularly suitable for ultra-high vacuum applications.
Thermocouples
Heater modules are available with type 'C' or 'K' thermocouples and can be supplied with semiconductor grade quartz guards to protect the heater element from mechanical damage, i.e. accidental contact with the sample transfer tool. Type C (Tungsten/Rhenium) thermocouples are provided as standard. For applications in which the use of Tungsten or Rhenium would be undesirable, a type K (Chromel/Alumel) thermocouple can be supplied.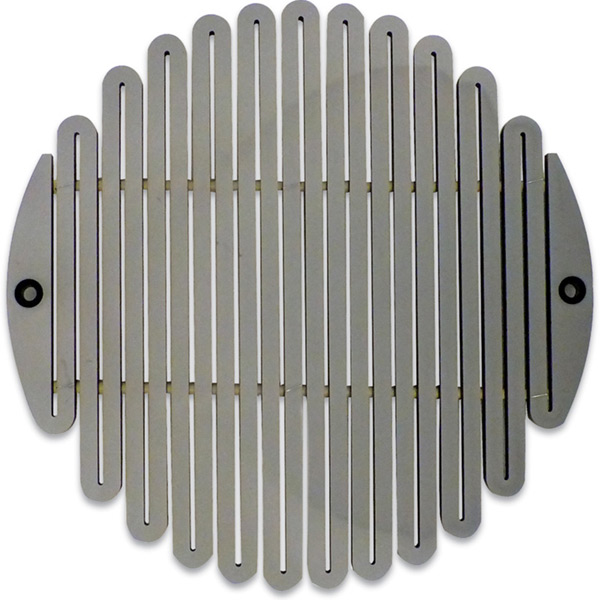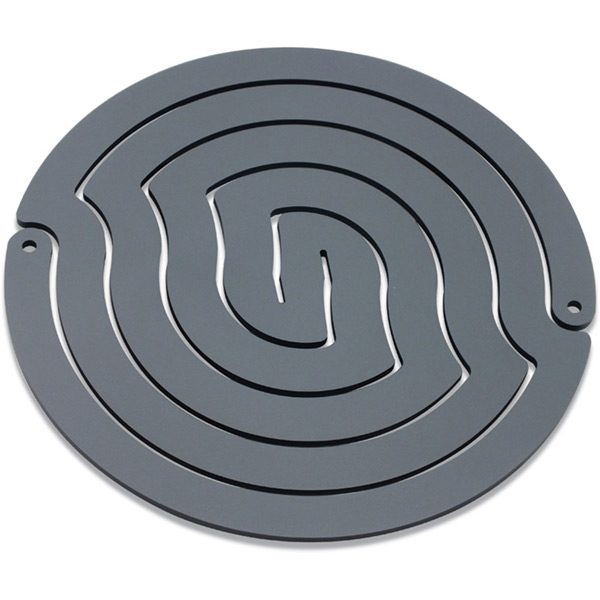 Choosing the right element
Until recently, graphite heaters have been used in the majority of deposition stages and are still the mainstay providing robust performance in UHV applications such as MBE. However, graphite heaters oxidise and are consumed when run in the presence of high partial pressures of O2 at high temperature.
For sputtering applications which involve high partial pressures of O2, other technologies are also available with superior performance.
SiCg Elements
Solid Silicon Carbide coated Graphite elements provide improved durability when using oxidising atmospheres by comparison with PgG. Being an insulating form of SiC, holes are required in the coating to make electrical connection and the underlying Graphite is exposed and vulnerable to oxidation at these locations.
sSiC Elements
Solid Silicon Carbide elements are manufactured from a conducting solid SiC material in the β phase and are more robust in all respects. They are durable to mechanical or electrical shocking, reactive gas/oxidation immunity at temperature. They are also optimised to give the very best in temperature uniformity. By virtue of the large radiating surface to gap ratio, all these elements run at considerably lower temperatures than often used metal wire heaters which ensures heater longevity. The typical ratio of heated element surface to meander gap is >5:1 resulting in excellent substrate heating uniformity, even without rotation.
UHV Heater Technology
Relative Performance of Heater Technologies Rated on a scale of 1(Low) -5 (High)
Technology
SiC Coated Elements
Solid βSiC Heaters
Characteristic
Silicon Carbide coated Graphite
Solid Silicon Carbide
UHV Performance
5
5
Ultimate achievable temperature
4
4
Oxidation resistance
4
5
Mechanical robustness
2
4
Cost
3
5
Quick Reference Guide: Typical Standard Heater Element Resistance
Element
material
Sample
size
Cold resistance
Ω (20°C)
Hot resistance
Ω (1000°C)
Electrical characteristics at 1000°C
Watts
Amps
Volts
SiC Coated Graphite
2"
1.4
1.2
840
26.5
31.7
3"
1.7
1.1
1150
32.3
35.6
90mm (EC282)
2.9
1.9
850
21.2
40.2
100mm
1.6
1
1500
38.7
38.7
150mm
1.8
1.3
2500
43.9
57.0
200mm
2.2
1.45
3600
49.8
72.2
Solid SiC
1"
9.5
3.0
400
8.5
46.9
2"
10
3.0
840
12.1
69.2
3"
10
3.0
1150
14.2
81.0
90mm (EC282)
12
4.0
850
11.0
77.1
100mm
12
4.0
1500
14.6
102.5
150mm
12
4.0
2500
18.9
132.3