Custom Thin-Film Deposition Systems & Capabilities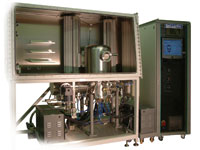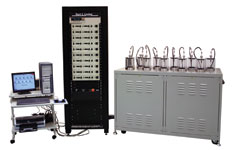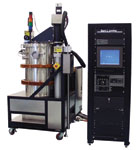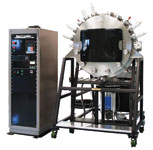 Kurt J. Lesker Company has the experience and technology to develop your vacuum process solution.
We manufactured our first thin-film vacuum deposition system over 20 years ago at our U.S. headquarters in Pittsburgh, Pa. Hundreds of systems later our proven Process Equipment Division, with engineering, manufacturing, and clean-room assembly areas in the U.S. and U.K., are positioned to offer custom PVD and CVD deposition systems designed and manufactured to exacting specifications for your specific process application.
We can develop simple single-chamber bell jar systems for smaller R&D applications to complex multi-chamber computer-controlled cluster tool systems for OLED/PLED production, and everything in-between. Our systems can include a variety of deposition techniques, including magnetron sputtering (RF, DC, and Pulsed DC) sources in both linear and circular configurations, ion sources for substrate cleaning and assisted deposition, electron beam evaporation, thermal evaporation for metals and organics, and pulsed laser ablation.
Whether your process requires HV or UHV pressures, our Process Equipment Division delivers—from GMR and OLED/PLED R&D and device fabrication systems through industrial box coaters and space simulation systems.
Covering the World with Thin Film Deposition
Our systems are used by industries all over the world for various applications, including:
Data Storage (GMR/TMR drives)
Decorative Coatings (automotive, faucets, chandeliers, jewelry)
Display Technologies (OLED/PLED devices, LEDs, laser diodes)
Energy Conservation (solar cells, fuel cells, energy filters)
Medical & Biomedical (implants, instruments)
Optics (sunglasses, camera lenses, night-vision goggles, UV/IR filters)
Physics Research (nanotechnology, spintronics)
Semiconductor (silicon wafers)
Sensor Technologies (automotive, aerospace, biotechnology)
Superconductors (power transmission, magnetic levitation)
Wear-Resistant Coatings (engines, turbines, tools, razor blades)
Would You Like More Information?
Do you have any questions? Click below to get in contact with one of our many experienced team members.
CONTACT US TODAY