Atomic Layer Deposition Systems
KJLC® currently offers two state-of-the-art systems for Atomic Layer Deposition (ALD): the ALD150LX™ and the ALD150LE™. As substrate features continue to decrease in size while increasing in complexity, ALD techniques will become increasingly important to meet the strict demands for conformal, pristine, high quality thin films and their interfaces. Both of these systems are ideally suited to meet even the most demanding challenges associated with next generation 3D nanotechnology.
Our ALD platform features high quality, compact designs that provide extreme flexibility while maintaining system component accessibility and serviceability. All system components meet the highest of quality standards, including parts manufactured in-house by our Manufacturing Division.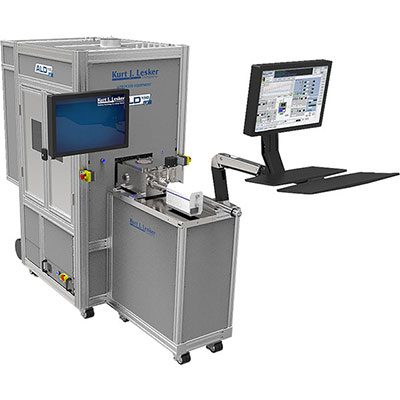 Purely thermal or plasma-enhanced process chamber configurations
Unique perpendicular flow design with Patented Precursor Focusing Technology™
Up to 150 mm diameter substrates with an independent substrate heater stage capable of 500°C operation
High-performance, remote inductively coupled plasma (ICP) source with up to six plasma gas lines
Accommodates up to fifteen precursor sources with four separate chamber inlets (not including plasma)
Variety of precursor delivery options are available including vapor draw, flow-through & pulsed gas delivery
Precursor exposure modes include dynamic, static & Variable Residence Mode™
Unparalleled temperature control and uniformity of heated system components
Analytical ports for real-time process monitoring by in-situ ellipsometry
Ozone source
Glovebox, load-lock (single or multi-wafer cassette) and cluster tool connectivity
True precision ALD valve timing
KJLC® eKLipse™ system control software for the most demanding process requirements
Low maintenance, easy-to-service chamber design
More Info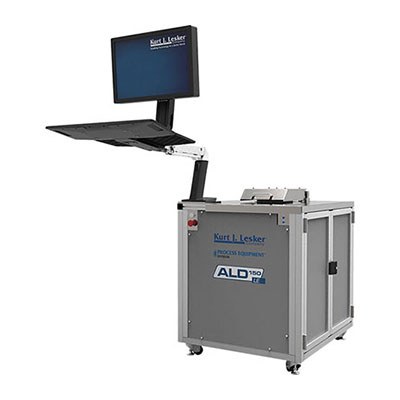 Purely thermal process chamber configuration
Perpendicular flow, showerhead design for uniform precursor dispersion & delivery
Up to 150 mm diameter substrates with an independent substrate heater stage capable of 500°C operation
Accommodates up to ten precursor sources with two separate chamber inlets
Variety of precursor delivery options are available including vapor draw, flow-through & pulsed gas delivery
Precursor exposure modes include dynamic, static & Variable Residence Mode™
Unparalleled temperature control and uniformity of heated system components
Ozone source
Glovebox connectivity
True precision ALD valve timing
KJLC® eKLipse™ system control software for the most demanding process requirements
Low maintenance, easy to service reactor design
More Info